---
Welcome
You don't have to be Jewish to love Jewish Theatre!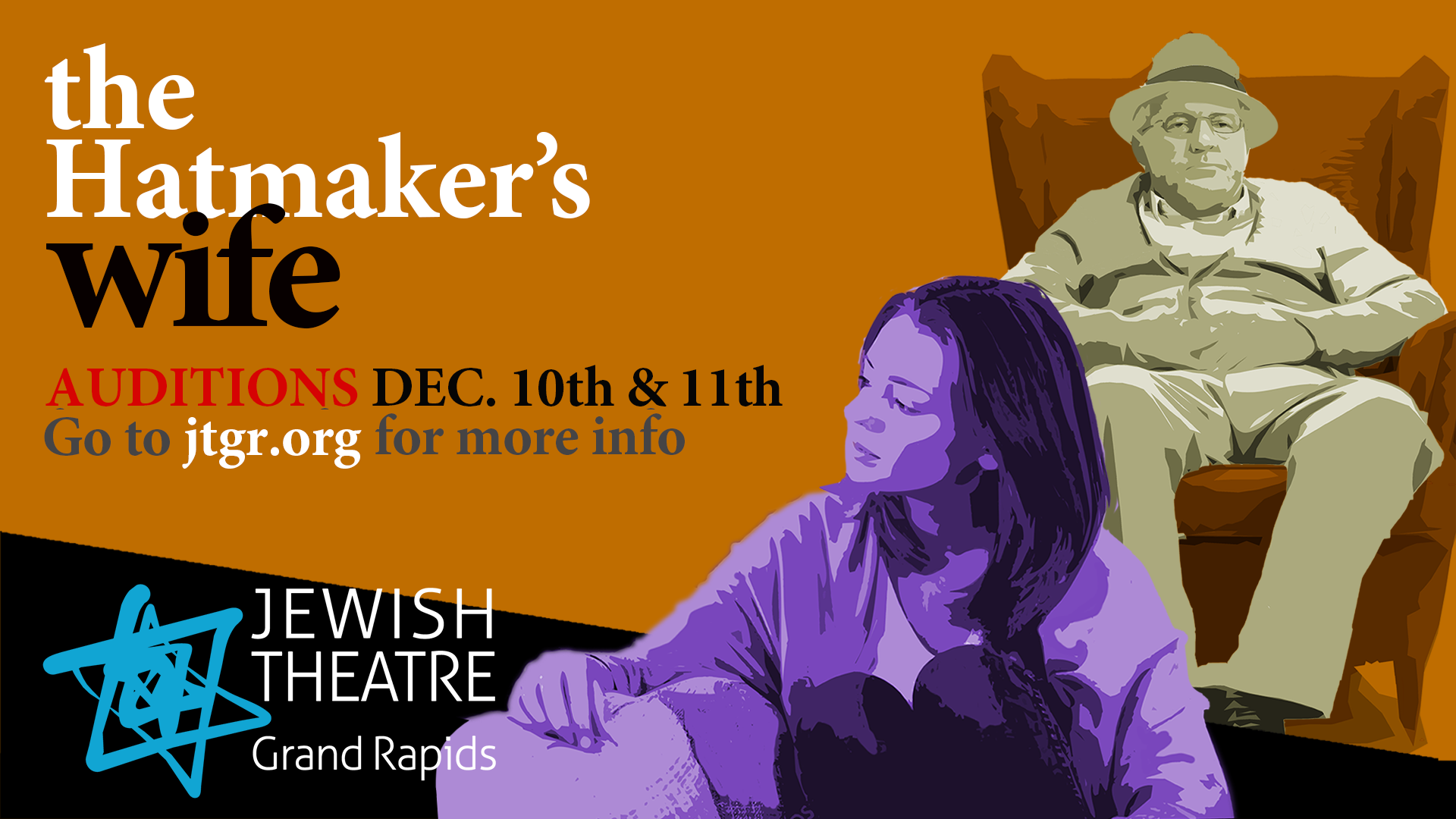 Our next two shows of this season further explore the theme of "Truth and Concequences". In February, we present Lauren Yee's The Hatmaker's Wife, a modern fable that uncovers hidden truths about inhibited people. Our June show is Dov and Ali. It explores a clash of religious traditions that has a profound effect on the lives of the plays characters.

Click here for more info on this season's shows.

Our Next Production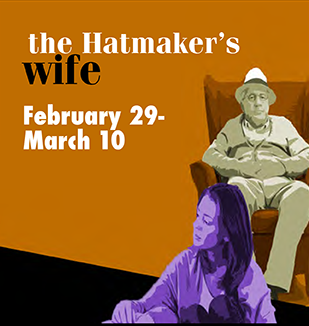 Feb 29, March 2, 7 & 9 2024 at 7:30 p.m.
March 3 & 10 2024 at 3:00 p.m.
GRCC Spectrum Theater
160 Fountain St NE
Grand Rapids, MI 49503
Box Office: 616-259-6447

Season Information
Three Great Shows in 2023-24!
Support JTGR
Jewish Theatre Grand Rapids cannot cover its cost by ticket sales alone. Please consider a donation to help us produce the kinds of shows that are an important cultural resource to folks here in West Michigan. Any Donation over $15 will entitle you to have your name in our season of three Program Books.
Ticket/Show Information
Productions are held at Spectrum Theater, 160 Fountain St. NE on the campus of Grand Rapids Community College.
Most JTGR productions run on Thursdays and Saturday evenings at 7:30 p.m. and Sundays at 3 p.m. One show each year is held the smaller Black Box space at Spectrum Theater. That production offers additional performances at 7:30 p.m. on Wednesdays during the run.
Ticket Prices
General Admission: $28
Senior Citizens (65+): $25
Student: $10 with ID. Group Rates are available (6 or more people, advance tickets only).
Audition Info
All auditions are held at Spectrum Theater, 160 Fountain St. NE on the campus of Grand Rapids Community College; Sunday audition at 2 p.m., Monday night at 7 p.m. unless otherwise noted. Be sure to check the Auditions page for exact times and locations.

Follow JTGR on Facebook
"Like" Us to get the latest updates!


Follow us on Instagram as well
History
Past Productions
See a list of our Past Productions
Photo Galleries
Browse Photos from previous productions.
Get Involved
We welcome volunteers. Each production requires many hands to become reality. If you would like to join our Mishpacha (family), use the Volunteer page to let us know! Whether it is ushering, helping with refreshments, distributing publicity or assisting backstage, every volunteer counts!
If you would like to be added to our mailing list to receive information about our productions, contact us at:
to provide us with your mailing information.